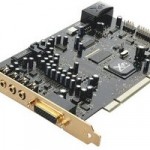 De eerste beta release versie of SC_SERV SHOUTcast DNAS streaming server is beschikbaar. Versie 2.0 is het resultaat van jaren lang toekomstige suggesties voor verbeteringen die zijn doorgegeven aan NULLsoft/SHOUTcast team in forums.
Je kunt hier de versie downloaden: http://www.aolcdn.com/shoutcast/sc_serv2_beta_02232010.zip
1) Aanbieden van meerdere streams op 1 server
2) Relay meerdere stream van een 1 server/account
3) Alle/meerdere streams op 1 port (bijvoorbeeld port 80)
4) Shoutcast 2 wire protocol ondersteunt aansturingen, relays en luisteraars
5) Het verbeteren van Shoutcast 1 en Shoutcast 2 data passend the maken voor luisteraar(s)
6) yp2 infrastructure support
Belangrijk onderdeel is IPv6 wat ik mis in dit lijstje. Hiervoor zullen we zeker een suggestie gaan geven aan de makers van SHOUTcast.
Wij houden u op de hoogte van de laatste versies van SHOUTcast of kijk op www.shoutcast2.nl
De beta versie 2 van SHOUTcast kunt al bij media Provider Live-streams.nl testen als luisteraar en gebruiken als station. Klik hier om de stream te testen : test.shoutcast2.nl
Binnenkort alle functies en configs uitleg in een nieuw artikel.